RADIO
Keeping Oman informed & entertained
Serving up a tune for everyone in Oman
We offer the biggest & most diverse radio network in Oman; our radio stations reach over a million listeners every day. The stations deliver entertainment, content, and mass communications to 90% of the Sultanate's population via FM & digital streaming through websites and mobile applications.
We reach close to 1.5 million+ nationals and expats in the Sultanate of Oman each day through our marquee radio brands viz. Al Wisal, Virgin Radio Oman & Merge 104.8

Al Wisal
Oman's No.1 Arabic FM Station
Oman's undisputed leader in the FM Radio space, Al Wisal is the #1 commercial radio station with over 1 million monthly listeners.
Al Wisal has an absolute dominance over the airwaves as it rakes up a 60% share of daily listeners, almost 73% of its listeners belong to the 25-44 age group, a burgeoning segment that not only has the time and intent but also a phenomenal amount of purchasing power.
Al Wisal's unique format of programming makes it the one stop destination for aficionados of music, podcasts, talk shows, news and much more. Al Wisal's award winning team of journalists and producers are the first to report on any event that impacts the Sultanate. Al Wisal has been lauded time and again for the role it has played of a credible news agency during critical time points.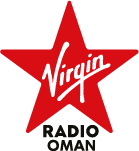 Virgin Radio Oman
Oman's Hip-Hop and R&B
100.9 Virgin Radio is Oman's newest radio station!
Since its launch, Virgin Radio Oman has redefined the landscape of live radio with its international format of programming that has found appeal among the Omani and the expat population in the Sultanate.
It is the only station in the Sultanate that has a focus on Hip-Hop and R&B and it delivers hits from around the world. It's interactive content and contests have also made it the biggest private English radio station in terms of Instagram follower count.
Virgin Radio Oman's on-air contests attract one of the highest amounts of participation levels and continues to chart unprecedented popularity levels. With a multicultural line up of on-air talent its presenters have the ability to connect with Omanis and expats.

Merge 104.8
Oman's Best Music
Merge 104.8 is one of the most popular English radio stations of Oman.
With a playlist that's set to make you feel nostalgic as it only plays the best songs that you know and love from the 80's 90's and now. Merge has a strong presence in the community as well through its Facebook and Twitter pages.
In short Merge 104.8 has something for everyone in Oman!
www.merge1048.com​​​​​​
Advertise with us
Curious to know how you can create a radio campaign that gives you visibility on digital and a presence on the most popular social media handles of Oman?